Archived podcast for paid Subscribers only. Please login to access.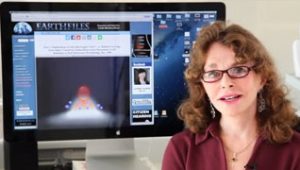 Linda Moulton Howe reports on the bizarre life and death of "Jeffrey Lash" who claimed to be an alien-human hybrid and who died in the parking lot of the grocery store Whitley Strieber uses every few days. Lash died in the parking lot of a grocery store in Santa Monica, whereupon his girlfriend took him to a distant location where his body was found by police 12 days later. He was discovered to have $230,00 in cash, thousands of weapons, tons of ammunition and a number of cars, including one that had been modified to travel under water. It was claimed that he had said that he was an alien/human hybrid working for the NSA.
But what's the REAL story? Is it that bizarre…or even more bizarre? There was an 11 minute report on Coast to Coast last night. Listen here to the incredible story as it unfolds in all it's bizarre detail over a full hour! And listen to Whitley Strieber ask the question: why in my back yard?
Visit Linda Moulton Howe at Earthfiles.com every day!
Dreamland Video podcast
To watch the FREE video version on YouTube,
click here
.
Subscribers, to watch the subscriber version of the video, first log in then click on Dreamland Subscriber-Only Video Podcast link.