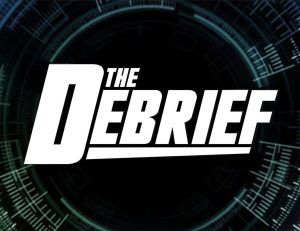 On June 5, Leslie Kean and Ralph Blumenthal published one of the most extraordinary stories in history in the Debrief. It was about the claims of a whistleblower, David Grush, that the US government is in possession of crashed disks and other materials that are not of earthly manufacture. Far from being a garden-variety whistleblower claim, this one involved Congressional testimony and was part of a legally sanctioned process. Listen and Leslie and Ralph discuss the inside story in the Dreamland exclusive.
Then Whitley talks about the implications for close encounter witnesses. Is this going to bring us even more derision and bullying, or are we finally going to gain some respect from the community at large. Isn't it time for the snickering to stop, because if we have crashed disks, somebody must have been inside and they just might have been responsible for the tens of thousands of abductions that have been reported. Whitley's statement is deeply moving and powerful–and probably dead-on right!
To get Whitley's new book Them, click here. It's first part is the deepest look ever at the abduction phenomenon, and its second part covers strikingly similar information to what David Grush has brought before Congress.
Please note: both subscriber and free versions of this show are one hour in length. The subscriber version is ad free.
Dreamland Video podcast
To watch the FREE video version on YouTube,
click here
.
Subscribers, to watch the subscriber version of the video, first log in then click on Dreamland Subscriber-Only Video Podcast link.