Archived podcast for paid Subscribers only. Please login to access.
There is an enormous controversy about 28 pages of documents about 911 that are being released as this show airs. The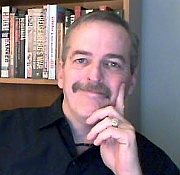 documents are described as containing a bombshell, and it is generally accepted that they reveal that the Saudi government was involved. The Obama administration has said that the documents could be released within 60 days.
They are said to implicate "governments." Not just one government, but a number of governments.
What might that mean? Listen as Joseph Farrell takes us through hitherto hidden truths about 911, and reveals what he thinks that plural may mean. Find out the bizarre and shocking truth about 911 mastermind Mohammed Atta and his connection to a powerful German philanthropic foundation. Discover a new theory about how the towers were destroyed, and much more.
Don't miss this riveting edition of Dreamland. Subscribers, enjoy Joseph Farrell's great Dreamland interviews. Click here for the list.
Visit Joseph on his website, GizaDeathStar.com. Explore his books on Amazon. Click here.
Before you read the redacted and condensed material that has been released as the 28 pages, ask yourself "why would they have classified this?" You won't be able to answer, because what has been released is apparently not what was classified, or why would senators from both sides of the aisle have said that it implicated the Saudis? Click here for an excellent article on the 28 pages.
Dreamland Video podcast
To watch the FREE video version on YouTube,
click here
.
Subscribers, to watch the subscriber version of the video, first log in then click on Dreamland Subscriber-Only Video Podcast link.