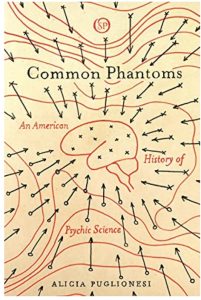 Historian Alicia Puglionesi joins us on Dreamland to discuss her book, In Whose Ruins: Power, Possession, and the Landscapes of American Empire, which gives us the historically accurate origin of mound-builder myths in America and tells us why certain political and corporate powers promoted them. Then, for subscribers, we turn to her first book, Common Phantoms: An American History of Psychic Science, which draws on unexplored archives of participant-reported data to breathe new life into psychic experiments of the 1850s into the 20th century. Subscribe to UnknownCountry.com and explore with us!
Visit Alicia online at: www.aliciapuglionesi.com
AMAZON BOOK LINKS
IN WHOSE RUINS: Click here.
COMMON PHANTOMS: Click here.
Dreamland Video podcast
To watch the FREE video version on YouTube,
click here
.
Subscribers, to watch the subscriber version of the video, first log in then click on Dreamland Subscriber-Only Video Podcast link.