Archived podcast for paid Subscribers only. Please login to access.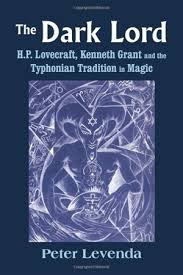 One of our most popular Dreamlands of 2012 was Dark Lord with Peter Levenda. Now Peter returns with new revelations about how evil works in the world. This time, we explore Thelemic Magic more deeply, and ask whether or not it works and what influence it might have in the world. Peter brings up some surprising material about such revered figures as the Dalai Lama, and responds to the big question: is some sort of conscious evil present in the world, and if so, is it weaving a web around us with the intention of ultimately destroying us?
Why do horrors such communism, Naziism and ISIL keep happening? Why are so many people attracted to death cults, which include not only insane political institutions but corporations willing to risk human extinction for profit?
Is there a malignant hidden power at large in our world, seeking our ruin? Do not miss this provocative discussion with a man who truly and deeply understands black magic and how it hides behind the idea that fills our whole culture: there's no such thing.
No? Listen up!
Learn more about Peter and his work at PeterLevenda.com.
Dreamland Video podcast
To watch the FREE video version on YouTube,
click here
.
Subscribers, to watch the subscriber version of the video, first log in then click on Dreamland Subscriber-Only Video Podcast link.