Archived podcast for paid Subscribers only. Please login to access.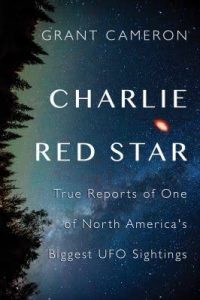 In July Grant Cameron provided us with one of the most fascinating Dreamlands ever recorded. It started out as a discussion of an incredible UFO event, but morphed almost immediately into one about the cutting edge of what is happening among UFO insiders, what the disclosure process really is and where it is going.
Now Grant is back, and in the first half of the show he and Whitley talk about Charlie Red Star, one of the most documented UFO events in history, and why it took place just north of the Dakotas at a time when the region's Minuteman missile bases were undergoing a dramatic expansion.
In the second half of the show, they jump forward to the very latest disclosures about portals between the worlds, what they mean, who has them right now and where this extraordinary story is liable to lead.
Altogether amazing!
Grant's website is PresidentialUFOs.com

Dreamland Video podcast
To watch the FREE video version on YouTube,
click here
.
Subscribers, to watch the subscriber version of the video, first log in then click on Dreamland Subscriber-Only Video Podcast link.