Archived podcast for paid Subscribers only. Please login to access.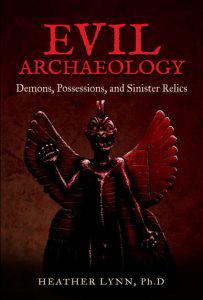 What a show! It seems that there is plenty of evidence that the past had a very different relationship with good and evil than we now understand, and that people believed that images themselves had power, and sometimes images were created for evil power.
Whitley is probably the only interviewer Heather Lynn will ever encounter who has direct personal experience of anything that could be called a physical entity that is not human and could be evil, and that makes for one totally riveting conversation!
They discuss everything from intentional possession where people try to let demons into their bodies, to what demons are and what the ancient world really thought of them.
Questions that are discussed include whether or not the visitors as Whitley experiences them are demonic, what a demon really is, and what Anne and Whitley and Shirley MacLaine discussed when they talked about the dark side in their conversations together years ago.
Then they go beyond, into a discussion of how to benefit from the dark side. It's a really good interview!!
Get Evil Archaeology through us! Click here to explore and order.
Heather's website is www.drheatherlynn.com
To listen on TuneIn Radio, click here or search Dreamland in the TuneIn app.
To listen on Alexa, say, "Alexa, open Dreamland."
To listen on the Paranormal Radio feed, click here. You can get the Paranormal Radio app from the Apple and Android app stores. Scroll down in the app to the Dreamland podcast.
You can also listen to the free version of the show on our YouTube channel. Click here. Should the subscriber stream fail, it will also be made available on YouTube. If the link above doesn't work after logging in, go to the subscriber area where you will find a link to our private YouTube channel in the video section.
Dreamland Video podcast
To watch the FREE video version on YouTube,
click here
.
Subscribers, to watch the subscriber version of the video, first log in then click on Dreamland Subscriber-Only Video Podcast link.