Archived podcast for paid Subscribers only. Please login to access.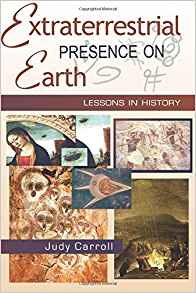 Judy Carroll describes herself as an ambassador for benevolent aliens who seek to help the people of Earth. Listen to her story as she tells it to Whitley, who listens with interest and a open mind. Judy's message is about where mankind has been in history and where we are going. She is fearless in staking her claim to her role, and delivering a controversial message that she deeply believes to be true.
She says that she was requested back in 1995 by ETs to tell her story of her contact with them, offering a message designed to improve our lives through a deeper understand of consciousness, love and fear.
Judy's website is UFOGreyInfo.com
Get ET Presence on Earth. Click here!
Dreamland Video podcast
To watch the FREE video version on YouTube,
click here
.
Subscribers, to watch the subscriber version of the video, first log in then click on Dreamland Subscriber-Only Video Podcast link.