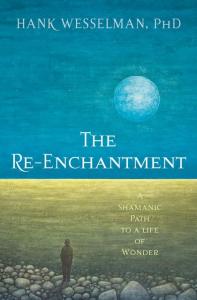 Dr. Hank Wesselman is a noted paleoathropologist and also one of the great shamanic teachers of our time. Here we listen to him tell us of a life of rich adventure in the world of the spirit. He believes that mankind is at an incredible moment of change, and that a whole new way of living is going to emerge on the other side of this dark and difficult period. In this exciting interview, he tells us the truly extraordinary story of how a noted scientist gained a mastery of shamanic practice. His great life adventure is one of the most inspiring and empowering stories we've heard told on Dreamland in a long time, which just now is VERY welcome!
Visit Hank at SharedWisdom.com where you can buy his books and courses and other materials.
Dreamland Video podcast
To watch the FREE video version on YouTube,
click here
.
Subscribers, to watch the subscriber version of the video, first log in then click on Dreamland Subscriber-Only Video Podcast link.