Archived podcast for paid Subscribers only. Please login to access.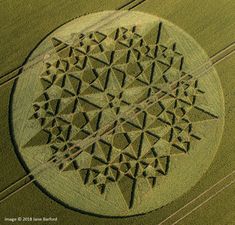 First, Dreamland's astrologer Tashi Powers returns to discuss this weekend's eclipse and coming astrological events of significance, then we return to the crop circle season.
You can reach Tashi at EnlighteningTimes.com.
Michael Glickman is back with us to talk about one of the most extraordinary and controversial crop circle seasons in years. He weighs in on the Martinsell Hill formation, which has been claimed as a hoax, reporting on his impressions of the formation as a professional architect with 30 years of crop circle experience.
He and Whitley discuss the order behind the geometry of the formations, and the intent behind that order, as well as the massive effort that has been made from the beginning to claim that the formations are manmade.
Why are they debunked so aggressively? Who has such a profound interest in convincing mankind that this very real mystery is not a mystery at all, when, in fact, over the years, over 7,000 formations have appeared around the world?
This is a controversial, fraught and ambiguous field, but Michael remains adamant in his conviction that the vast majority of the formations are genuine mysteries. In addition, in all the years of claiming hoax, the hoaxers themselves have yet to create a really extraordinary crop formation while being observed by the public.
Michael's website is Michaelglickmanoncropcircles.com
Dreamland Video podcast
To watch the FREE video version on YouTube,
click here
.
Subscribers, to watch the subscriber version of the video, first log in then click on Dreamland Subscriber-Only Video Podcast link.