Archived podcast for paid Subscribers only. Please login to access.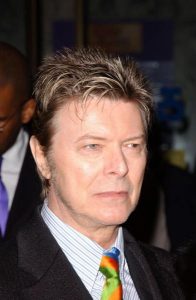 Long time UFO investigator Timothy Beckley met David Bowie and discussed his UFO experiences with him. Here, Whitley Strieber taps those memories to explore and honor the life of the most magical rock and roll artist of all time.
Of course, being that Whitley is involved and Timothy has direct knowledge of David's experiences, this conversation will be the most extraordinary one you will hear about David, rock and roll, magic dark and light and the visitors. Whitley has always been deeply grateful to David for appearing in his second movie, the Hunger, and honors him now with this journey into the wonder that he brought to this world.
He truly was the man who fell to earth. May his journey home be filled with joy and new discovery!
Timothy Beckley's YouTube Channel is Mr. UFO's Secret Files.
Photo of David Bowie © Imagecollect | Dreamstime.com
Dreamland Video podcast
To watch the FREE video version on YouTube,
click here
.
Subscribers, to watch the subscriber version of the video, first log in then click on Dreamland Subscriber-Only Video Podcast link.