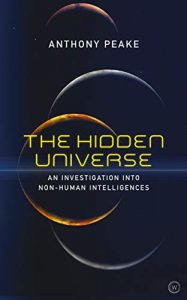 First, Whitley provides a 15 minute roundup report on coronavirus compiled from authoritative sources all over the world. How dangerous is the virus? If you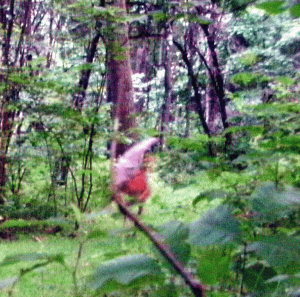 get it, what should you expect? And how likely is it that you might get it? Are any drugs effective against it? Is there going to be a vaccine, and if so how soon? Above all, how do we react responsibly as a species, as nation states and as individuals? You will not find as calm, responsible and practical a report on the virus anywhere else. Period.
Then Anthony Peake offers some totally incredible new ideas of what close encounters mean, how they change us and, above all, where our visitors actually come from. Expect a bold explanation of the origin of the visitors from this innovative and courageous thinker!
The image to the right is the gnome Whitley mentions in the show. This image was taken by a trailcam near Pittsburgh and provided by Linda Moulton Howe.
To get The Hidden Universe, click here. Join Anthony on his website, AnthonyPeake.com. Anthony will be appearing this year at Contact In the Desert May 29-June 3. To learn more, click here.
Dreamland Video podcast
To watch the FREE video version on YouTube,
click here
.
Subscribers, to watch the subscriber version of the video, first log in then click on Dreamland Subscriber-Only Video Podcast link.