Archived podcast for paid Subscribers only. Please login to access.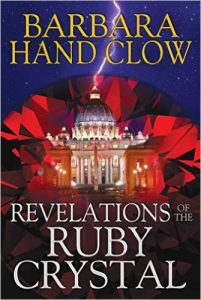 Barbara Hand Clow is one of the great visionaries of our time, and she returns to Dreamland with some truly

mind-opening and empowering information. She tells us about the hidden meanings in her powerful new book Revelations of the Ruby Crystal, then goes on to discuss the transition between Pisces and Aquarius that we are experiencing now, and what it means for all of us.
In the second half of the show, she offers some amazing information about ritual and trance postures, and their power to draw us into other dimensions and higher levels of consciousness. You will almost certainly never heard anything like this before. She has also made a discovery about Gobekli Tepe in regard to these postures that is truly amazing.
From Catastrophobia to Revelations of the Ruby Crystal, Barbara Hand Clow has opened our minds more and more, and continues to do just that in this interview!
Visit Barbara at HandClow2012.com.
Learn more about ritual postures at CuyamungueInstitute.com.
Dreamland Video podcast
To watch the FREE video version on YouTube,
click here
.
Subscribers, to watch the subscriber version of the video, first log in then click on Dreamland Subscriber-Only Video Podcast link.