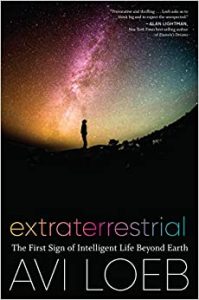 Harvard Astronomer Avi Loeb joins Whitley to discuss his theory that Oumuamua, the first interstellar object to be detected moving through our solar system, could have been an
extraterrestrial spacecraft. When the longest-serving chair of the Department of Astronomy at Harvard declared that he thought there was reason to believe that the object was an alien artifact, the "never aliens" contingent of the scientific community reacted with shock and skepticism. However, Dr. Loeb has made a convincing case, which he lays out in this interview and in his new book, Extraterrestrial: the First Sign of Intelligent Life Beyond Earth.
Don't miss this great discussion!
This is the first in a series about fast-developing new modalities of ET discovery and contact.
Order Extraterrestrial by clicking here.
Dreamland Video podcast
To watch the FREE video version on YouTube,
click here
.
Subscribers, to watch the subscriber version of the video, first log in then click on Dreamland Subscriber-Only Video Podcast link.