Archived podcast for paid Subscribers only. Please login to access.
Ardy Sixkiller Clarke is back with spectacular stories of American Indian contact experiences, and there are simply no stories in the world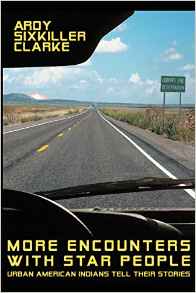 like these, filled with the wisdom and insight gained from many generations of contact.
The last time she was with us, she described close encounters and the long tradition of close encounter among Indians who live on reservations. (Subscribers, to listen to that terrific show in our archive, click here.)
Now Dr. Clarke brings her high level of research and her professional skills to chronicling the stories of Indians who live off the reservation, but who are still connected to the long star people tradition that exists among Native Americans. EXPECT SOME REAL SURPRISES!
And what stories they are! Be prepared for wisdom, wonder and sheer magic, but also for the darker realities. For example, we all know about cattle mutilations, but people who live in the deep wilderness see much more, and wait until you find out what that is.
Ardy's website is Sixkiller.com.
Get her book at your local bookstore or from Amazon.
Dreamland Video podcast
To watch the FREE video version on YouTube,
click here
.
Subscribers, to watch the subscriber version of the video, first log in then click on Dreamland Subscriber-Only Video Podcast link.