Archived podcast for paid Subscribers only. Please login to access.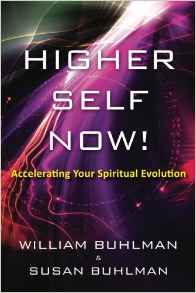 A fantastic show about preparing for the afterlife, the nature of the soul and OBEs hosted by Marla Frees and featuring William and Susan Buhlman. In the last half hour of the program, Whitley Strieber talks to OBE master William Buhlman about the witnessed OBE he had at a conference a few weeks ago.
This extraordinary show, packed with valuable and unique information, will be broadcast in full on both our free and subscriber feeds.
As science and the media continue to hammer us with the idea that we are only physical bodies, a fundamental revolution of consciousness is going on that says that we are much, much more.
William and Susan Buhlman are right at the center of this revolution, and in this week's electrifying interview, host Marla Frees finds out from them just what that means, and how incredibly exciting it is.
We are more than our physical bodies, and the Buhlmans are experts in understanding just what that means and how to communicate about it.
Then, in the second half of the show, Whitley joins the Buhlmans and describes the witnessed and verified out-of-body experience he had over the labor day weekend. William offer his expert insights about what happened and what it means.
Don't miss this exciting edition of Dreamland.
The Buhlmans' new book is Higher Self Now! Their website is AstralInfo.org.
Get their free newsletter here.
Learn more about Marla Frees and her work at MarlaFrees.com
Trish and Rob MacGregor's daily blog can be found at Blog.Synchrosecrets.com
SPECIAL NOTICE: Dreamland guest Laurence Gallian has experienced a total loss of his property in a home invasion robbery. If you can give him some support, go to his fundraiser page. Click here. Whitley has made a personal contribution to help Laurence, who has provided us with some wonderful Dreamland episodes.
Dreamland Video podcast
To watch the FREE video version on YouTube,
click here
.
Subscribers, to watch the subscriber version of the video, first log in then click on Dreamland Subscriber-Only Video Podcast link.