We change focus this week with a delightful, unusual and informative show that focuses on optimism, joy and high energy.
You will not have heard this information before, so don't miss it. Yanik Silver is an author, an adventurer and a self-described 'pretty good doodler,' and this week on Dreamland we go on a wild and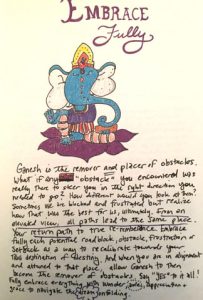 joyous journey with him into the hidden meaning of reality, the joys of being a part of this amazing universe and how to re-remember the internal instruction manual you were born with and live your fullest life!
That said, Whitley and Yanik really get into it, telling hilarious life stories, trading ideas so crazy they just might be right, and exploring Yanik's amazing handwritten and hand drawn book The Cosmic Journal.
Yanik has been called a Cosmic Catalyst, a Maverick Mischief-maker and a Galactic Goofball.
He's the creator of the Cosmic Journal, author of Evolved Enterprise and the founder of Maverick1000, a global network of top entrepreneurs of visionary entrepreneurs making a serious difference in the world, without taking themselves too seriously. In fact, it's not unusual to find him dressed as a lemur, a showgirl or even in matching mermaid tails with Sir Richard Branson.
And when he meets Whitley on Dreamland, he finds that he's come to the right place. Cosmic Goofballs welcome here!
Have fun, get happy, find wisdom. To get The Cosmic Journal, click here. Get to know Yanik at YanikSilver.com
The image on the right is a page from The Cosmic Journal.
Dreamland Video podcast
To watch the FREE video version on YouTube,
click here
.
Subscribers, to watch the subscriber version of the video, first log in then click on Dreamland Subscriber-Only Video Podcast link.