Archived podcast for paid Subscribers only. Please login to access.
Crop circle expert Nancy Talbott was banned by Facebook after posting the first authenticated video of a light altering crops. Are we looking at the beginning of internet censorship of crop circle research, and possibly more? Nancy describes what she posted that got her banned. (Hint, it has nothing to do with violating FB rules of conduct…)
Then Linda Moulton Howe reports on the high strangeness involving the Ansty formation of August 11.
The BLT Research Team Inc.'s primary focus is crop circle research – the discovery, scientific documentation and evaluation of physical changes induced in plants, soils and other materials at crop circle sites by the energy (or energy system) responsible for creating them and to determine, if possible, from these data the specific nature and source of these energies. Secondly, our intent is to publish these research results in peer-reviewed scientific journals and to disseminate this information to the general public through lectures, mainstream articles and the internet. They are pioneers in research into the means by which anomalous formations are created, and their methods are the primary means of authenticating crop formations.
The website of Nancy Talbott and the BLT Research Group is BLTResearch.com.
Then Linda Moulton Howe explores the strangeness of the Ansty formation–which may be the first incidence of a crop formation that is both anomalous and a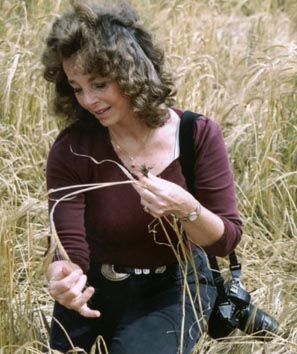 hoax at the same time! Or it could be EVEN STRANGER…
"Mothership Glass does have some specific and special technology in their functional glass art and when people ask, 'How do you do this?' —
a lot of times their answer is, 'It's the work of aliens.' Or, 'It's lasers that can do this type of work.' That's what they've said in the past and now this crop circle formation shows up with such mystery behind it."
– AllGlass representative "AtariVideo," Dayton, Ohio
Linda Moulton Howe's website is Earthfiles.com.
Tell your friends about Dreamland! It's the biggest and best of it's kind, but almost unknown to most people.
Dreamland Video podcast
To watch the FREE video version on YouTube,
click here
.
Subscribers, to watch the subscriber version of the video, first log in then click on Dreamland Subscriber-Only Video Podcast link.