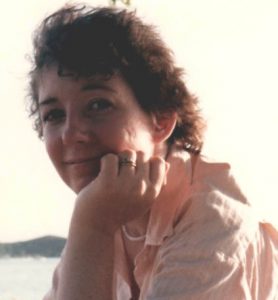 This is from Anne: The only thing that remains of us after the body dies is the love that we created in the world. If we don't create any, then we are no more. In a troubled time, it becomes very hard to weave the tapestry of life with love's colors, chief among them the eternal color, which is gold. As we become more desperate and more fearful, we also become more angry and violent. The cries of rage drown the subtle voice of love. The heart, however, forgets nothing and the love within it is always there to be rediscovered.
Remember that the situation now is nobody's fault. It is not the fault of China, of America, of anybody. One way or another, it was certain to happen. It is the fault, simply, of the fact that there are more people than Earth can safely hold. It is the fault of the way we are built.
But what does that matter if your job is gone and you face loss of your home and all that you have gathered in service to you and those you love? How does a good heart mix with an empty bank account and the man down the street carrying an awful disease?
There is a vibration of love around the heart. You can go to it and feel it if you try. Contained in it is all the love you have ever known, and you can put more love there any time you remember. Any simple act of giving, or accepting the need of another living creature puts more love there. And don't forget yourself. Self love, when mixed with honest insight, is very healthy for the heart! That insight comes mostly from laughter. When you laugh at yourself is when you can truly see yourself.
I love you and I am glad you are with my husband. I am here, too.
From Whitley: While I was meditating with friends this morning, I heard Anne and knew that she had a new diary. But, as you know, I do not move ahead without confirmation. I said nothing about Anne's presence.
Immediately after the meditation, one of the members of the little group sent out an email with a drawing of something she had seen in her own experience: a moth!
She wrote, "During the meditation I had a vision of a moth/butterfly with one dark wing and one white wing. When she–I–expanded the wings, a column of energy was revealed in the center. The gold from the center then extended outward to encompass the entirety in gold."
As you know, from the beginning Anne made the white moth the sign of her presence, so I knew at once that this was the confirmation I needed.