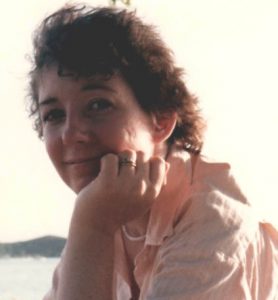 From Whitley: I am pretty sure I got a new Anne's Diary at last. It happened this morning during my 3AM meditation, which was extraordinarily productive. For the past few nights, I have been getting waked up for it, which is always nice, but last night there was no wakeup. The result was that I started a bit late, at 5, but had a terrific experience anyway.
From Anne: "Anne is not me, but I am Anne. We live outside the flow of time and project our consciousness into it in the form of bodies, in order to learn and gain new knowledge, and to enjoy the experience of the unknown. I projected Anne. It is done randomly, except on very rare occasions. My little one found an extraordinary place in life. She acquitted herself brilliantly, and now, of all that I am, she is the most precious part. She has built a bridge of love between me and the one who projected Whitley into the world. This bridge is eternal."
From Whitley: I cannot tell you how this makes me feel.After I heard it, I put my hand on the fingers where I wear our two rings and felt such joy flow through me that it was almost more than I could bear. Then I was just regular ole Whitley again. But for a moment, I felt my real place in the flow of being, and it was exquisitely beautiful.
I very well remember, soon after she passed on, Anne told me, "I'm not Anne anymore, but I'll always be Anne for you." I think that she is explaining, in this diary, exactly what this means. The ego does not survive death, but the person–the soul, if you will–does.
Dreamland Video podcast
To watch the FREE video version on YouTube,
click here
.
Subscribers, to watch the subscriber version of the video, first log in then click on Dreamland Subscriber-Only Video Podcast link.